Infinity MK | Hair Salon | Putney
We are a customer-orientated hair styling salon with a heavy focus on your individual needs. Located in Putney, we are only a 5-minute walk from the train station and the River Thames.
What sets us apart from other hair salons is our attention to detail and our outstanding customer service. Our strong, smiling, and confident team will advise you on the latest and most sophisticated haircut styles to suit your personal needs. Whether you are a new to our salon or a returning client, our highly trained and qualified hair stylists are ready to make you look your absolute best!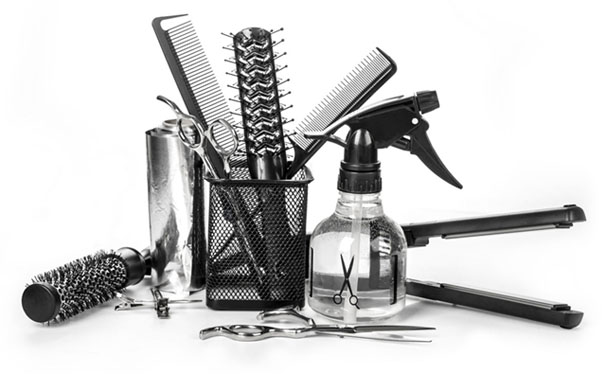 Take a virtual tour around our Hair Salon!
Our hair salon has been designed in a contemporary style with a traditional twist, with wooden flooring and exposed brickwork throughout.
Magdalena began her Hairdressing career in Poland after graduating in 2001. She moved to London in 2005 where she continued her career and worked for a well known national UK company for over seven years. During this period she gained invaluable knowledge, skills, excellent customer care and had the opportunity to continue her professional development to the highest standards. A professional hair colourist expert, she has also lead Vidal Sassoon courses from diploma level through to the creative expertise level. Magda's enthusiasm and passion for the profession results in producing high quality work, which makes her a popular choice with clients and they happily keep returning to her for their haircuts and hair stylings.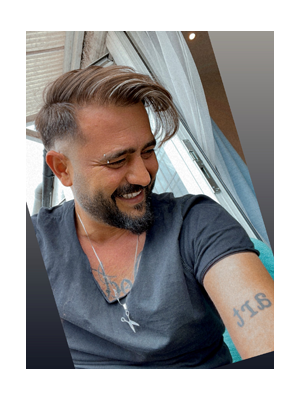 Aykut has been a hairdresser for over 22 years. This has been his family's profession for a couple of generations. He trained in his home city, Istanbul, where he worked his way up to working for leading hair salons in Turkey. The experience and passion led Aykut to open his own hair salon, also in Istanbul. He run the salon and at the same time, he was developing his profession by participating in international training focusing on personal image consultancy and personal colour. He specialises in balayage, blow-drying, and wedding/occasion hair-up.
He is looking forward to seeing you at Infinity MK hair salon.
Hi, my name is Rafael and I am a professional hair stylist. I approach each client in an original and unique way. I put a lot of pressure on a good cut and striving for the proper condition of the hair. I have my own unique style in coloring. I will give yourself a natural and fresh look right after dyeing your hair. However, this does not mean that I am afraid of doing bold colors. No shade of blond is alien to me, I will definitely achieve your dream!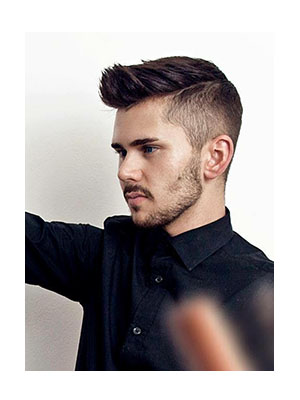 Fabulous professional service on a modern salon - extremely good hair cut every time - would highly recommend.
Fabulously run salon by Magda and her team. Been going here for years - excellent service and I always leave feeling like I look fabulous !
I've use this salon for about 10 years and I've always found it to have a great service, they use good quality products, they are always on time and there's a friendly atmosphere.
Infinity MK is the best salon in my area. Nice and professional service, good quality of products, relaxing atmosphere. I really recommend this salon 💇🏼‍♀️👌🏻 Natalia.
Fantastic colour - highly rated!
Excellent!
Finally I have found the place where I am happy with the result!!! The color is perfect , hair looks healthy and shiny. Totally recommended !!!
I have found my new hair salon! Magda is wonderful, and knows how to read her clients - amazing customer service and her prices are really fair. I'm so happy with my experience here. I really liked the style of the salon too. It's not on the busy high street, so it has a more local feel.
The best highlights I've had - I'll definitely be back am so impressed and happy with my hair and everyone is really friendly. Very pleasant experience
Great salon! Very friendly atmosphere. Madga is an excellent colorist and gives really good advice. Highly recommended!

Located in Putney, we are only a 5-minute walk from the train station and the River Thames.